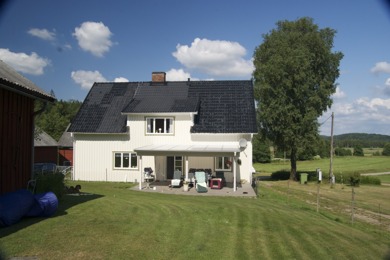 Buying a puppy from Kennel Wenzake

We breed Rhodesian Ridgeback in a small scale where the puppies grow up in a peaceful and safe home environment. Our goal with our breeding is to breed healthy dogs with its special charm and character based on the breed standard in force for the race as well SRRS Breeding & breeders policy recommendations. It´s very importante for us that our puppies, during their first weeks of life, live in an environment that creates conditions for further development, after they left us to be nice family dogs and delightful companions. It means that we in a planned way, let the puppies socialize and gradually exposed to sound, different materials and contacts of various kinds, etc. based on each individual's circumstances and needs.

We also breed Danish / Swedish farm dog in a small scale and here too it is important for us to conduct the breeding basis RDSG and in accordance with the specific breed testimonials and the Breed Specific Breeding Strategy (RAS) developed within the club.
Our puppybuyers will receive:
Briefing before delivery together with the other puppy owners two weeks before delivery
Pedigree, registration and ID marking
SKK purchase agreement
Veterinary certificates
Food for the first few weeks, and a blanket from the litterbox
Information Folder with food list, instructions how to care for the puppys first weeks in the new family
Membership in SRRS, Specialclub Rhodesian Ridgeback Sweden, one year membership in the breed club of D / S gårdshund DVD Welcome puppy from Swedish Kennel club
Book hundred% Good start & booklet Ridgeback School alto. brochure D / S Farm Dog - A heritage to manage
Participation in the puppy class and other activities
A long and active support from us in all matters from puppy to adult dog
When I was educated and active instructor in the Swedish Working Dog Club, I hope I can help with advice and training in the puppy and general obedience, etc.
As a puppy buyer from us, we want you:
To be well-informed about the breed
Have the time and opportunity to spend a lot of time for socializing and guidance
Your ethos is based on positive learning with a soft and clear approach
That you are active and runs courses
Think it's cozy with close encounters Not slopes for a wet kiss
Are willing to share the sofa / bed together with your new friend
Statement of SKK kennel consultant during routine visits 2012-05-31
"I was well received by lovely happy dogs. All dogs go fast in the rest. The dogs are all in very good condition. All dogarrangement in and outside of the house is very well designed. Especially the dog sensed point of view"
Approved for reference.